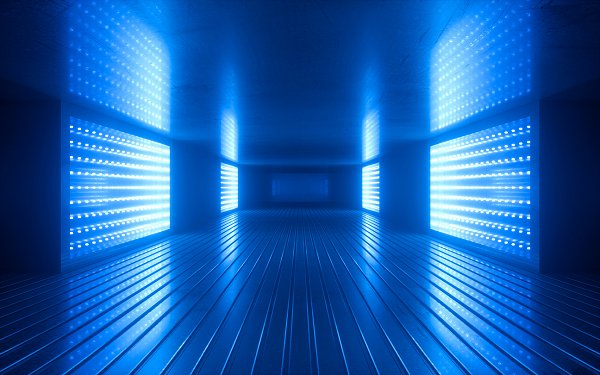 Most people don't realize that UV lights are incredibly effective in killing bacteria, viruses and mold. Because of that, UV technology works great in HVAC systems to prevent the build-up and spread of mold and bacteria in homes. This can be especially important for people living with respiratory illnesses such as asthma and COPD.
UV light can also prevent odours from infiltrating your home, and prevent the drains inside your AC unit and furnace from clogging and causing damage to your home. But don't just take our word for it: In 2012, researchers at Duke University Medical Center found that using UV lights killed 97% of drug-resistant bacteria (sometimes called superbugs) in hospital rooms.
The two types of UV lights for HVAC are coil sanitizing and air sanitizing lights. Coil lights are for central AC systems, where bacteria build up around the AC coils. The light then kills the germs with every AC cycle. Air sanitizing lights are installed in the return ducts, cleaning the air before it goes back into your system. They can be coordinated to turn on and off with the blower and as such can cost a little more for installation.
If you're interested in having UV lights installed in your HVAC system, don't hesitate to call us at 905-243-2355 where we can provide more information on our pricing and how UV lights can be effective in your home.
What Our Clients Are Saying About Us
I would like to recommend your company to anyone
Work was done neatly. Can barely see the pipe that was installed
KDM's cost was amazingly reasonable compared to all other quotes
I would recommend this company to anyone who is looking for a professional job at a reasonable price
I would recommend KDM Home Gas to anyone looking for quality home repair services
Thank you guys! We couldn't be happier
I highly recommend KDM Home
KDM did our fireplace gas line and heat venting