Having a pool heater that is well maintained and working reliably can help to extend the length of your swimming season. You made that investment in your backyard oasis so why not get the most out of it. Pool heaters require annual maintenance to help increase their life expectancy.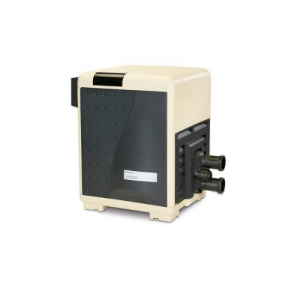 Many of these systems are outside exposed to the elements, critters and bugs. We at KDM Home & Gas can clean and service your existing heater to help ensure that you have a worry-free season to enjoy your pool at a temperature that makes you comfortable. Perhaps your heater has seen one too many seasons. We would be glad to quote a replacement heater that in many cases is more efficient, reliable and convenient to use than the model you likely have right now. Give us a call to arrange your service/maintenance or sales call appointment and we will take care of your needs in a friendly and efficient manner.
Swimming in hot water is a necessity, and a blessing, especially if you live in Oshawa, or anywhere else in Canada. We often take such blessings for granted, and in doing so, overlook the regular maintenance pool heaters require. If that's the case, chances are you're struggling with getting hot water in your pool. Did you check how old is your pool heater? If it is 10 or more years old, ideally, it's time for a replacement. If not, you may need to call up a reliable pool heater company in Whitby, or an experienced water heater repair technician who could help solve your hot water problems.
Here are some of the benefits of calling KDM Home & Gas when your water heater needs some fixing:
– 24 Hour Pool Heater Repair in Oshawa: We work hard to restore your pool heater within 24 hours
– Professional Attitude and Consultative Approach
– We offer cost-effective solutions to your pool heater problems
– With hundreds of customers already services, we have a trusted reputation in Oshawa
If you are looking for a service provider for pool heater repair in Oshawa, KDM Home & Gas provides efficient repair services through our team of trusted and highly experienced technicians.
---
What Our Clients Are Saying About Us
I would like to recommend your company to anyone
Work was done neatly. Can barely see the pipe that was installed
KDM's cost was amazingly reasonable compared to all other quotes
I would recommend this company to anyone who is looking for a professional job at a reasonable price
I would recommend KDM Home Gas to anyone looking for quality home repair services
Thank you guys! We couldn't be happier
I highly recommend KDM Home
KDM did our fireplace gas line and heat venting