Let our fireplace repair technicians come into your home and provide an estimate of the cost of repairing fireplaces. No matter the type of gas fireplace in your home, KDM Home &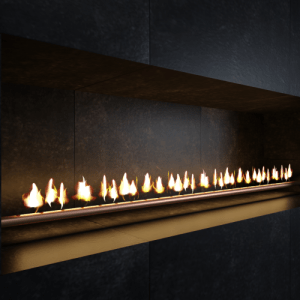 Gas technicians can provide repair service.
Your gas fireplace is kind of like your car or any other possessions that you use consistently over time. The more you use it, the more wear and tear it is going to suffer. The frigid winters and the somewhat erratic climate zone that we live in can take an even greater toll on our gas fireplaces. If you have a gas-burning fireplace that you like to use regularly during the winter, you are going to need to make sure that you have your fireplace serviced annually.
Our Fireplace Specialists ensure the safety of your home, the longevity of your fireplace, and the integrity of your fireplace warranty. Our gas licensed technicians will be able to inspect any problems your fireplace may be having and repair them with successful solutions.
Our company is committed to fair prices on all our services: installation, maintenance, and service calls. Getting an instant fair price for your fireplace and chimney installation, upgrade or fix is just a call away.
If you are having issues with your fireplace please turn it off right away. A damaged gas fireplace can be dangerous to operate due to gas leakage and carbon monoxide concerns. Call the experts at KDM Home & Gas for all of your fireplace repair needs in Scarborough!
---
What Our Clients Are Saying About Us
I would like to recommend your company to anyone
Work was done neatly. Can barely see the pipe that was installed
KDM's cost was amazingly reasonable compared to all other quotes
I would recommend this company to anyone who is looking for a professional job at a reasonable price
I would recommend KDM Home Gas to anyone looking for quality home repair services
Thank you guys! We couldn't be happier
I highly recommend KDM Home
KDM did our fireplace gas line and heat venting