The furnace in your home should keep you warm in the winters and cool in the summers. If your systems aren't working accordingly, turn to KDM Home & Gas. We're local HVAC contractors serving Ajax and surrounding areas. From installation to repairs and replacements, we provide services for heating, cooling, and ventilation equipment.
Though our furnaces move air and heat our entire home, it's one of the last things we think about to keep up on repairs. If you think there's anything wrong or off about your furnace, don't wait or hesitate. KDM Home & Gas can repair nearly any brand or model of furnace.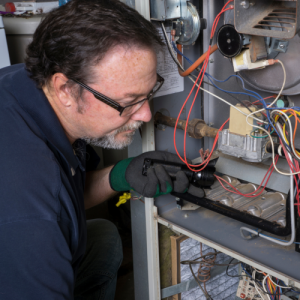 Whether your unit is electric, gas, duel fuel, heat pump, oil or a boiler. We have all the tools and knowledge needed to get the job done correctly the first time. Think of the process as though our technician were skilled doctor, working determinedly to diagnose and provide the correct prescription for your home's comfort problem.
Call us ASAP if you encounter the following issues:
– the smell of gas in the home
– if your furnace is still not on after you reset a tripped breaker
– if pilot light on your gas furnace is out – it's best to get professional help as lighting a pilot light can be dangerous
Our customer support staff is focused on providing the best possible experience from start to finish. If you purchase a home comfort system from us you will get the same outstanding service before the sale and for many years to follow
---
What Our Clients Are Saying About Us
I would like to recommend your company to anyone
Work was done neatly. Can barely see the pipe that was installed
KDM's cost was amazingly reasonable compared to all other quotes
I would recommend this company to anyone who is looking for a professional job at a reasonable price
I would recommend KDM Home Gas to anyone looking for quality home repair services
Thank you guys! We couldn't be happier
I highly recommend KDM Home
KDM did our fireplace gas line and heat venting