RENTAL WATER HEATERS + WATER SOFTENERS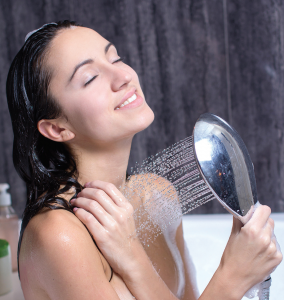 There's nothing like a nice hot shower to wake you up and kickstart the day. You never realize how much your home depends on its hot water system until one day it doesn't work. From warm baths to clean dishes, knowing your rental water heater is up-to-date and covered for future service is something you shouldn't have to worry about. Your consumer rights allow you to choose your rental provider. Supporting a local contractor is your best choice for better service.
Depending on where you live you may also be interested in a rental water softener as the natural minerals found in your water can be damaging to your home's appliances. A new rental water softener will prolong the life of your equipment, maintain its operating efficiency and manufacturer warranty. There are many types and sizes to choose from. Rent a softener that's right for your home and budget needs.
HVAC RENT-TO-OWN
There really has never been an easier way to replace your old heating and cooling equipment. With no upfront costs, future repair bills, or ridiculous 15 year-terms like the other guys. Take comfort knowing that you're getting the best equipment backed by a 10-year parts and labor warranty and you'll own it at the end of our 10-year term!
• Local service really is better service! Support a locally owned business
• Free installation
• Rate increase protection, our annual rate increase will never change
• Pick new equipment to address your current household needs
All rental plans can be collected on the Enbridge Gas Bill* (where available) or P.A.P.
Consider annual maintenance! Ask your installing contractor to customize a plan for you that may include cleaning, inspection and filter replacements. It's the best way to ensure the new equipment you've just invested in continues to run efficiently and effectively.