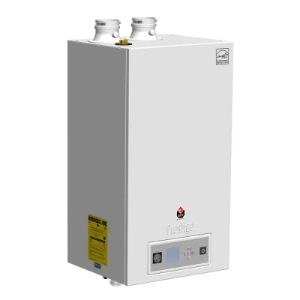 Give KDM Home & Gas a call for all residential and commercial boiler services and emergencies. We are a team of fully licensed HVAC contractors that have comprehensive knowledge of boiler, radiator, and other electrical / mechanical problems. We offer a quick dispatch and provide exceedingly quick repairs of both commercial and residential machines.
With our repair, replacement, installation, and maintenance services, you can quickly solve any issues with your boiler. You do not want to be left in the cold of Canadian winter, which is why we offer regular maintenance and safety inspections for commercial buildings and homes. In addition, we offer replacements for old boilers and radiators with new, energy-efficient models that will save you money. We are your top-rated choice for boiler service in Bowmanville.
Waiting until the cold winter months to have your boiler serviced could result in your unit failing when you need it most. Boiler maintenance might not be top of mind during the warm spring, summer, and fall months, but those are the best times to ensure your boiler is working properly.
Scheduling seasonal boiler installation and maintenance with a reputable boiler company like KDM Home & Gas is the best way to ensure your boiler is ready when you need it most.
We are invested in customer service and satisfaction, which is why we offer the highest standard of service with every visit. With the help of our highly skilled technicians, your boiler repairs and replacements will be done in no time at all. Our technicians take the time to approach every problem with the same care and attention that they would show in their own homes.
24 Hour Emergency Service Available
What Our Clients Are Saying About Us
I would like to recommend your company to anyone
Work was done neatly. Can barely see the pipe that was installed
KDM's cost was amazingly reasonable compared to all other quotes
I would recommend this company to anyone who is looking for a professional job at a reasonable price
I would recommend KDM Home Gas to anyone looking for quality home repair services
Thank you guys! We couldn't be happier
I highly recommend KDM Home
KDM did our fireplace gas line and heat venting