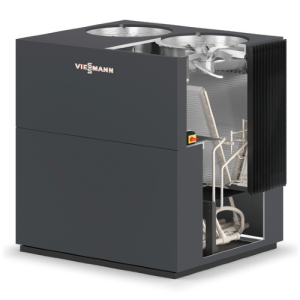 Heat pumps are one of the best ways to help maintain your family's comfort all year round. KDM Home & Gas provides quality heat pump installation, repair, and maintenance services to customers across Durham Region. We will walk you through each step of the installation process and offer our best services if any issues arise. Choose KDM Home & Gas as your preferred heating and cooling company and enjoy your heat pump for years to come in Scarborough.
Make sure you hire a professional to install a new heat pump, as improper installation can potentially ruin the unit. It can also affect the efficiency of the unit, making it perform poorly. When you work with the experts at KDM Home & Gas, we'll make sure that your new heat pump is of the proper size and is installed in a proper manner. Without the help of a professional, your heat pump would have to work hard to keep your place warm in addition to your other units, which eventually leads to unnecessary wear and tear on your heating system. These units are perfect for off-grid homes, especially if you think that furnace isn't enough!
We Know Home Temperature Systems – KDM Home & Gas can service multiple makes and models. This means we have a lot of experience with a lot of different units and homes. We are confident we can find the best fit for you.
Certification You Can Trust – All of our technicians have completed our comprehensive training program and are encouraged to continually further their professional growth.
Heating & Cooling in One Convenient System – If you want the best of both worlds, you should consider heat pump installation. There are now more options than ever before.
Since heat pumps are used throughout the year, they require proper maintenance to keep on working throughout the year. Our professionals offer residential HVAC maintenance plans specifically for heat pumps that are formulated to diagnose and fix the issue efficiently. We will take care of all the important elements of the system such as the capacitors, fan motors, heater package, high voltage wiring, defrost board, refrigerant level, thermostat, blower wheel, and more.
24 Hour Emergency Service Available
What Our Clients Are Saying About Us
I would like to recommend your company to anyone
Work was done neatly. Can barely see the pipe that was installed
KDM's cost was amazingly reasonable compared to all other quotes
I would recommend this company to anyone who is looking for a professional job at a reasonable price
I would recommend KDM Home Gas to anyone looking for quality home repair services
Thank you guys! We couldn't be happier
I highly recommend KDM Home
KDM did our fireplace gas line and heat venting